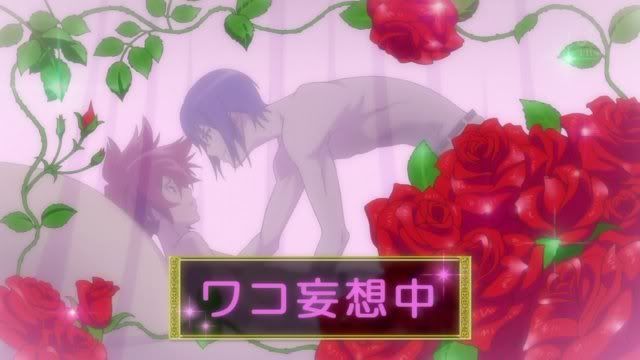 Ummm Yeah, friend of my posted this image from Star Driver, if you didn't realise, on Facebook, making the comparison and then after seeing it, I watched the first two episodes and realised....
Transformation where the main character gains lapels, shoulder pads, etc; Duelists/Duels; Duels taking place somewhere that seems like it shouldn't exist; Dueling grounds somehow related to some Giant Tree; Student Council talking about the Rose Bri-er, umm ... The Island Maidens, rather than actual school policies or anything; Female lead's best friend has a tendacy to dangerously jump onto her; First Duelist defeated eager to get his own back, and will probably go mad trying or something; some other mysterious character who likes reclining, seems to know the fall story (I bet he's the School's Chairman or something. Looks a bit young though...)(Oh wait, it may be the only male member of the Evil Student Council of DOOOOOM guy, just the scenes are always so dark I can't tell...)...
So.... I can't wait for their Black Rose Saga...
Alright, so it is very different (the main character does not know who the baddies fighting him are, Utena knew full well who they were.... and still got on fairly well with most of them...), but there are, without doubt, some pretty striking similarities. I even feel that over time maybe the Dram Club will start to remind me of the Shadow Puppet theatre, though currently their job has been given to the.... "Fish girl"? If the similarities are intentional, or coincidence, I can not tell... but it would be Awesome if Takuto turned out to be the reincarnation of Utena...
....
..... I'm going to tell my friend to write the fanfic....